Program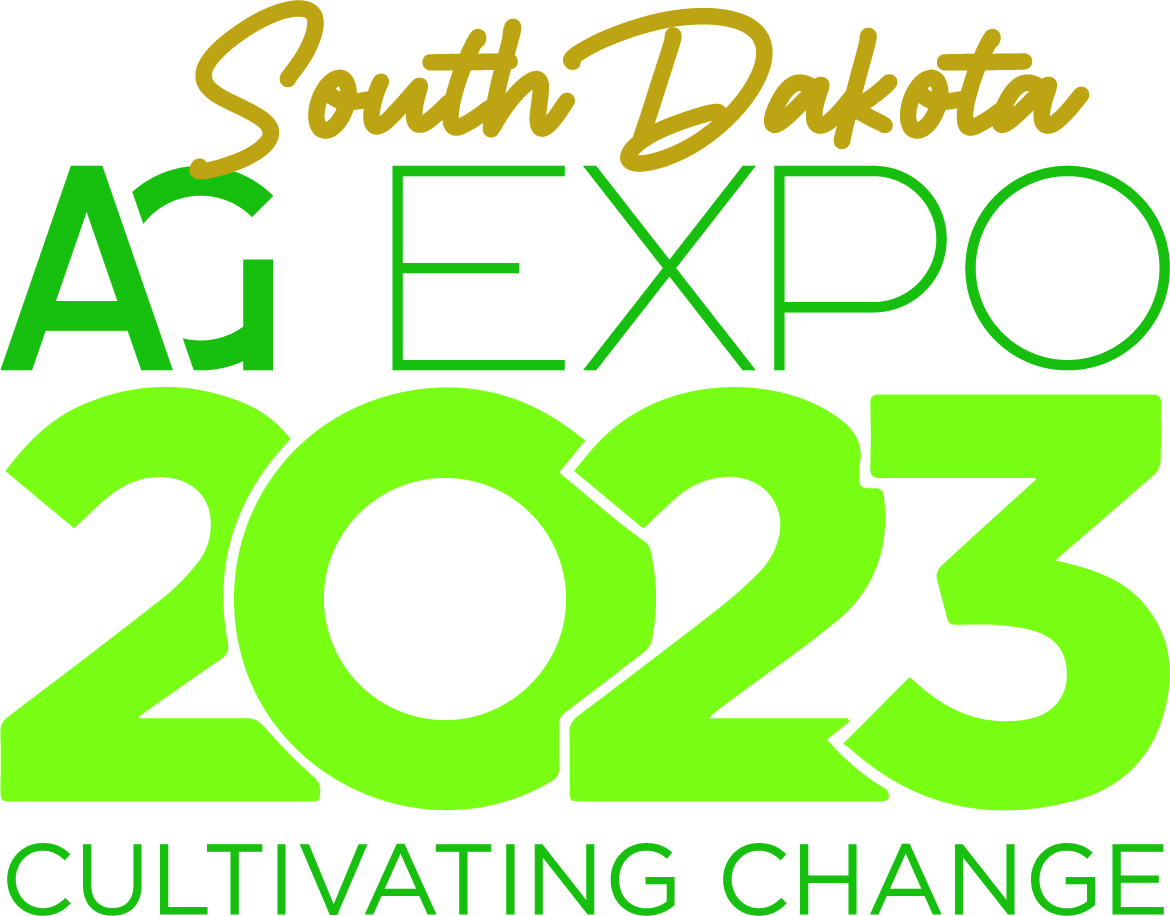 New Content
REGISTER ON-SITE FOR AG EXPO
January 18-19, 2023 Sioux Falls Convention Center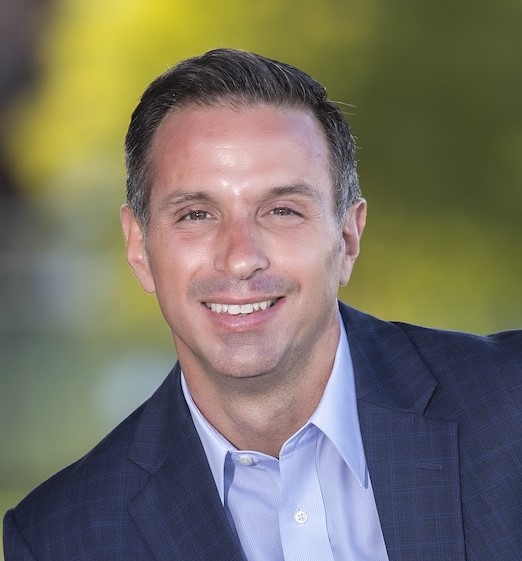 DAMON WEST
Keynote Speaker
Damon West, M.S. Criminal Justice, is a college professor, internationally
known keynote speaker and Wall Street Journal best-selling author. Sentenced to sixty-five years in a Texas prison, Damon West once had it all. At 20 years old, he was a Division 1 starting quarterback at the University of North Texas, when he suffered a career ending injury. He turned to hard core drugs to cope with disappointments of life. After graduation, he worked in the United States Congress, was a national fundraiser on a U.S. Presidential campaign and eventually trained to be a stock-broker for United Bank of Switzerland (UBS). One day at UBS, he was introduced to methamphetamines; he became instantly hooked—and the lives of so many innocent people would forever be changed by the choices he made in order to feed his insatiable meth habit. After a fateful discussion during his incarceration with a seasoned convict, Damon had a spiritual awakening. He learned that, like a coffee bean changing with the application of heat and pressure, he was capable of changing the environment around him. Armed with a program of recovery, a renewed faith, and a miraculous second chance at life, Damon emerged from over seven years of prison a changed man. His story of redemption, grit and determination continues to inspire audiences today.
Ag Tech Innovation Showcase
Exhibitors will share new innovations from their companies for the 2023 season.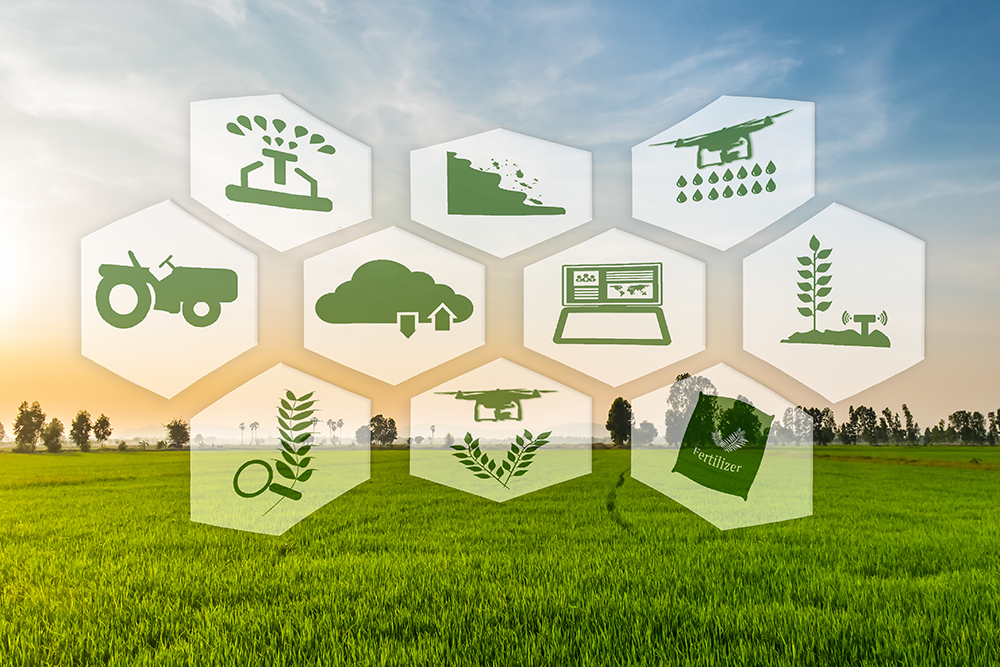 2023 Applicator of the Year Award
Join us at Ag Expo 2023 where the winner of the Applicator of the Year will be announced from the nominees below at the luncheon on January 18, 2023. The winner will receive a plaque and jacket along with a $250 cash prize.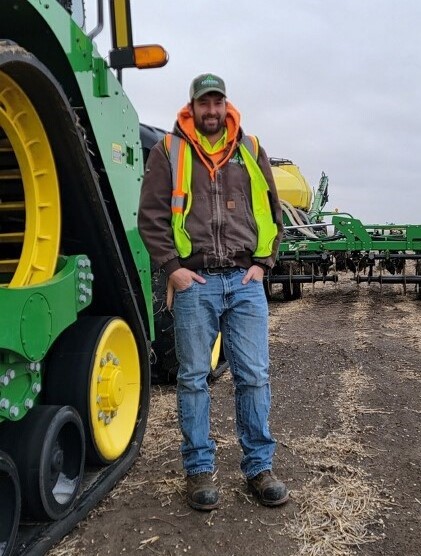 Kobus Langenhoven
Agtegra Cooperative, Carpenter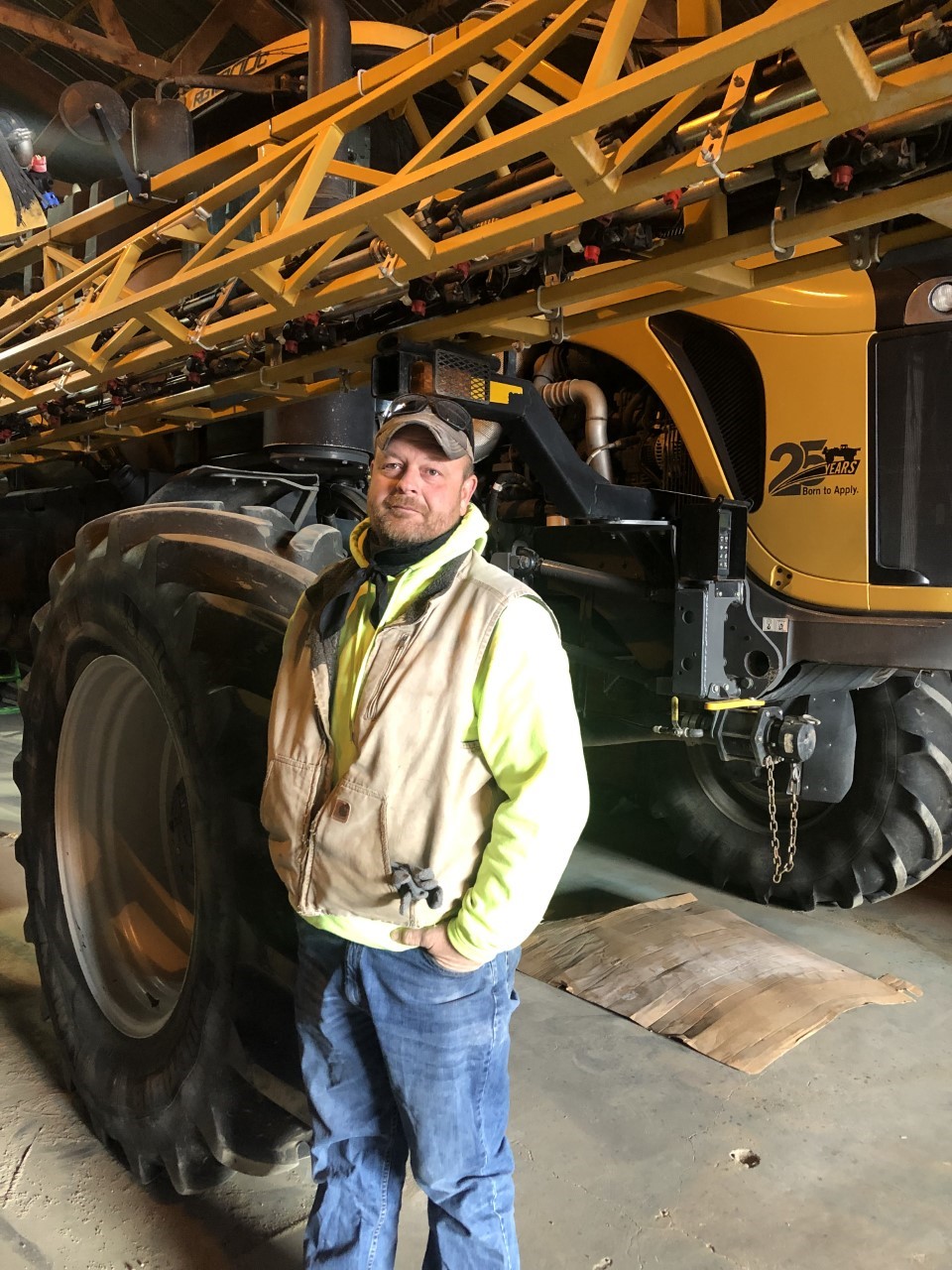 Wade Sonnenberg
CHS Farmers Alliance, Corsica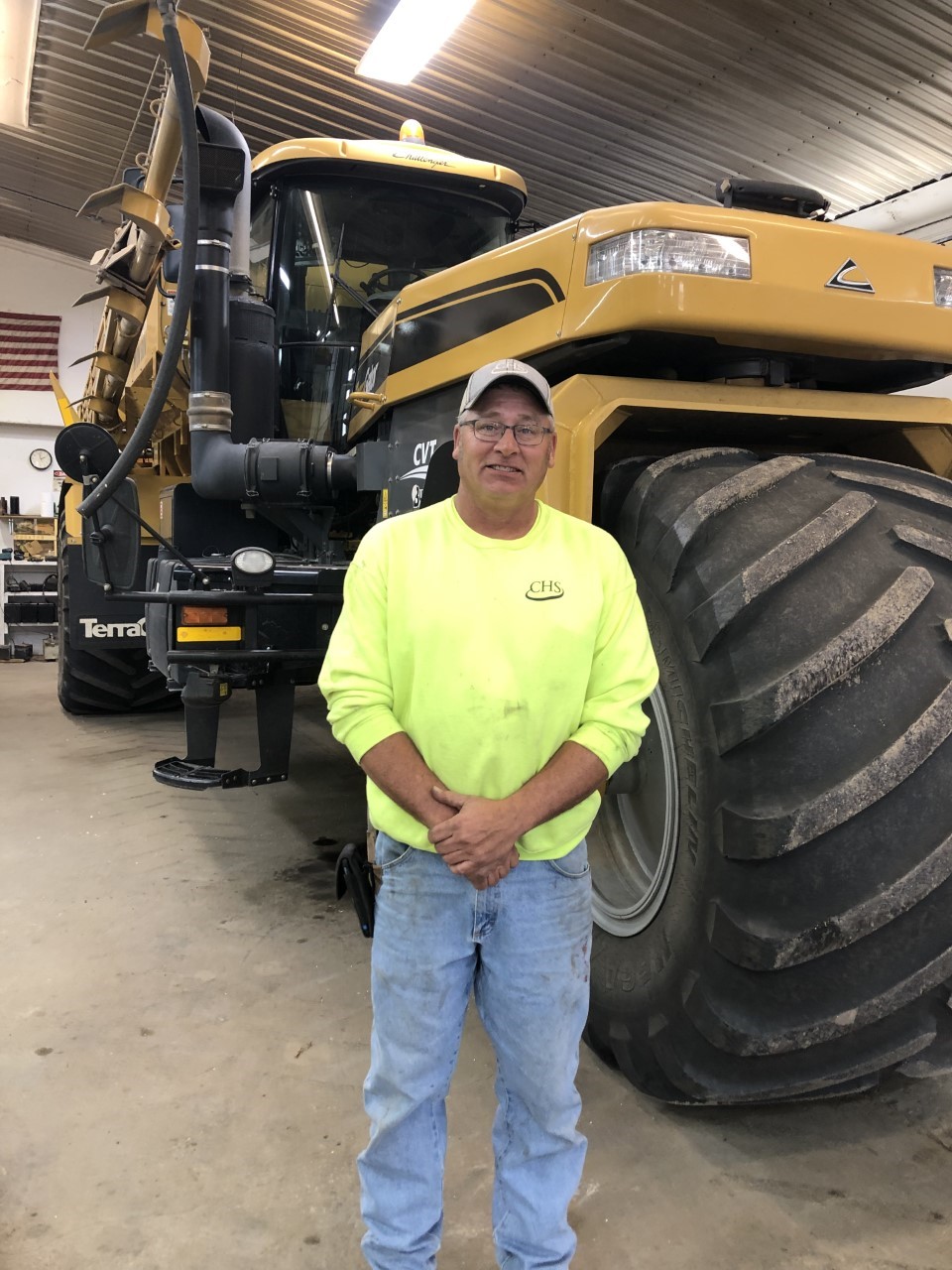 Grant Vander Wal
CHS Farmers Alliance-Corsica
Silent Auction for Tomorrow's Ag Leaders
The silent auction will be held during Ag Expo on Wednesday January 18, 2022 from 8:30 AM to 4:00 PM. All proceeds go to supporting the Tomorrow's Ag Leaders program.
What might you find? Framed prints; tools; coolers; a Sioux Falls Fun Night; sporting event tickets; gift cards; clothing; and many more items supplied generously by our exhibitors!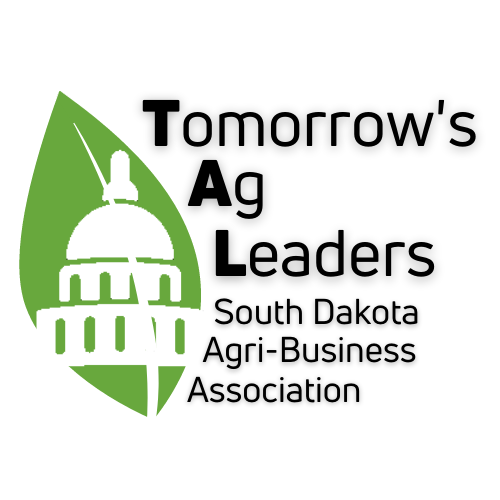 Get Your Team Together for the Applicator and Agronomy Olympics!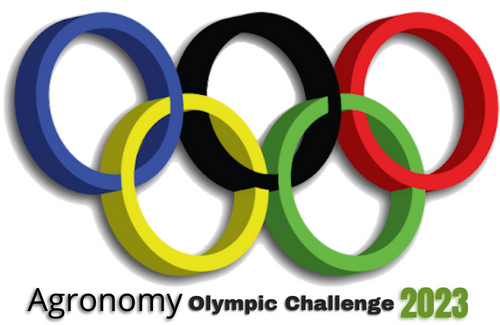 Don't miss the chance to win up to $1,000! Get your team together and answer questions at exhibitor booths and win cash.
WEDNESDAY JANUARY 18TH FROM 9 AM TO 3 PM.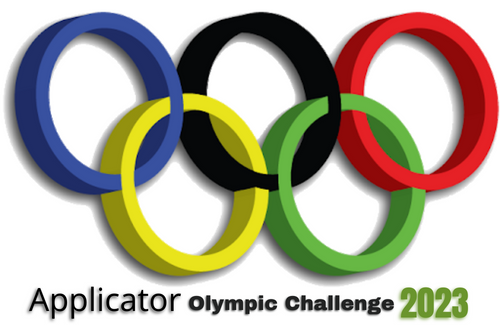 Annual Meeting
All members please join us at this meeting for beer and snacks, and hear updates from the Board of Directors. The SDABA Board of Directors will be sharing future plans for SDABA with their most recent strategic plan. Members will also elect two board members and learn from your Executive Director what the 2023 Legislative session will hold.
Recertification
Attend the 2023 Professional Ag Applicator Recertification Training on the second day of Ag Expo on January 19th from 8:00 AM to 12:45 PM. This session will fulfill the biennial training requirement
to maintain a Commercial Applicator license in South Dakota. The training is sponsored by SDSU and the South Dakota Department of Agriculture and Natural Resources (DANR). Please pre-register by January 12, 2023 on-line at: https://apps.sd.gov/doa/ecat3/index.htm (not included in the Ag Expo registration fee). For questions regarding registration or licensing, please email SDDAAgronomy@state.sd.us.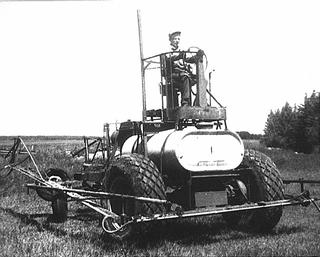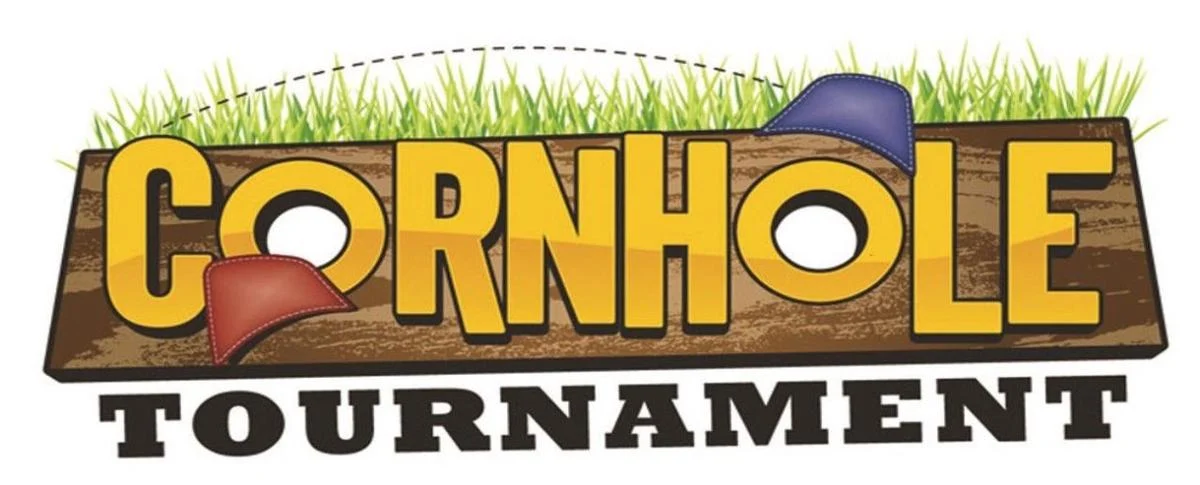 Don't miss the cornhole tournament, in conjuction with the Wednesday evening social! Join in the fun with live music and heavy Hors d'Oeuvres, and win a cornhole set!!
Register on-site for Ag Expo 2023
Schedule:

Wednesday January 18, 2023
Thursday January 20, 2022 (Also Student Career Day)
8:00 AM - 12:45 PM Annual Applicator Recertification
8:30 AM - 12:00 PM Trade Show Open
9:30 AM - 10:30 AM Ag Tech Showcase
9:00 AM - 1:00 PM Student Career Day
Student Career Day

The importance of keeping youth engaged in agriculture is behind the creation of the Student Career Day during Ag Expo. With the decline in interest for agriculture as a career, this is an opportunity for youth to see all of the different ways they can use their education and talents outside of traditional farming, and help them see the relevance of their career choice. This is a chance for exhibitors to show that agricultural careers can be intellectually stimulating and economically sustainable, and visit with prospective future employees.
Thursday
8:30 - 10:15 AM Student Agronomy Activity in Tradeshow
10:30 AM - 11:30 AM Panel
12:00 - 1:00 PM Students Only Lunch
Wednesday Evening Social

The Wednesday evening social is an opportunity to network, interact, and relax with other attendees and exhibitors in an informal setting. Join us for food, beverages, and entertainment!
Agronomy and Applicator Olympics

The Agronomy and Applicator Olympics are conducted at the annual Ag Expo and are your chance to win some cash (and maybe learn something?)!
Get a team together, then visit participating booths and answer the questions. There are two categories: Agronomy and Applicator.
The challenge is open to all employees of Dealer and Branch members of the South Dakota Agri-Business Association (SDABA). Two person teams must be from the same company, however, they can be from different branches.
Are you up for the challenge?? Get your two-person team together, then register at the Olympics booth at Ag Expo. Exhibitors will be working to try to stump you with their questions!
Gold Medalists will win $1000 in cash, a plaque and official Olympics jackets.
Silver Medalists will win $700 in cash and official Olympics jackets.
Bronze Medalists will win $500 in cash and Olympics jackets.
Leon Wrage Award
Upon retirement in 2004, SDABA recognized Leon J Wrage as going "above and beyond" in his service to the crop production industry, and presented him with an award at the SD Ag Expo. Since then, the Leon J Wrage award is given each year to other individuals for exemplary service to the crop production industry.
For more information, go to our website here.
Silent Auction for Tomorrow's Ag Leaders

This year the SDABA will take donations for a silent auction to benefit its Tomorrow's Ag Leaders (TAL) Program. TAL is a leadership development program sponsored by the SDABA and designed to improve leadership skills of South Dakota men and women working in agribusiness. All silent auction items are be displayed inside the exhibit hall and are promoted during the show.