Applicator of the Year

Custom applicators in South Dakota spend hundreds of hours in the field every year, applying fertilizer and crop protection products on millions of crop acres. This award showcases the hard work professional applicators put into caring for crops and customers, as well as their involvement in their communities. We are proud to recognize these outstanding people and feel they deserve all the thanks they can get.
Nominations open in July of each year, with the winner announced at the Ag Expo in January. The winner receives a plaque and jacket along with a $250 cash prize!
NOMINATIONS ARE OPEN THROUGH NOVEMBER 1
Time Line
Nominations Open: July 7, 2022
Nominations Close: November 1, 2022
Winner Announced: January 18, 2023 at Ag Expo
Terms and Conditions
Eligibility:
Nominators: Each nominator must be a member of the SD Agri-Business Association (SDABA) or work for a company that is a member of the SDABA.
Candidates/Nominees: Each candidate must be a custom applicator of agricultural chemicals or an ag retailer operator that has the primary job of operating application equipment.
The SDABA Board of Directors shall have the right to verify the accuracy of all information submitted and also reserves the right to disqualify any nominator or candidate who fails to comply with the Official Rules.
To nominate a candidate, nominator must complete an official online nomination form available above, with all information requested and submit.
SDABA assumes no responsibility for late, lost, misdirected, damaged, illegible or incomplete Nominations. To be eligible, all nominations must be on the official nomination form, completed in entirety and submitted via the website during the nomination period.
There is no limit to the number of nominations a nominator may submit, however, a nominator may only submit one (1) nomination for any one candidate. A nominator may not submit a nomination for himself/herself. Selections are not made based on how many nominations are received, but rather on the description of the candidate.
Congratulations to the following award winners:
---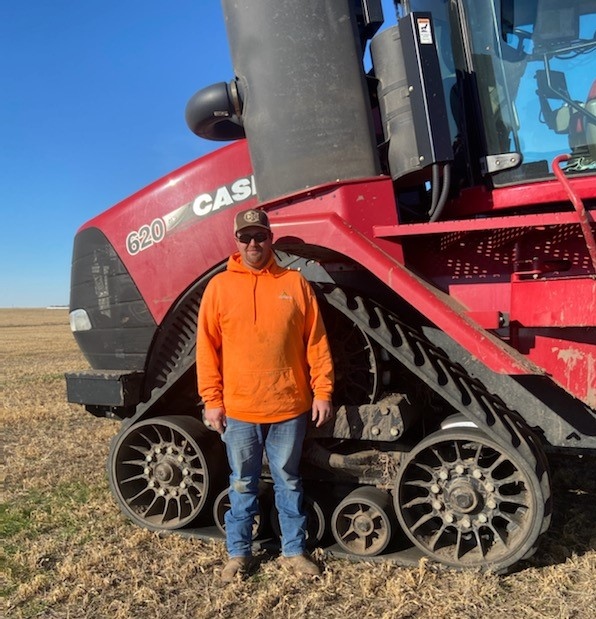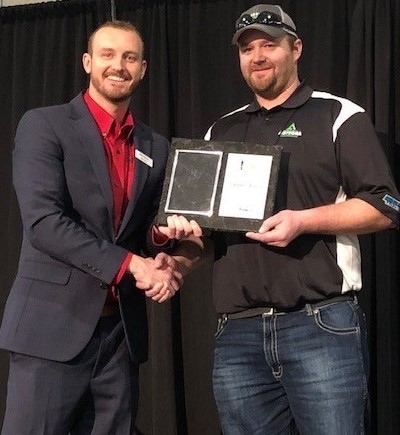 Garret has been a professional applicator for 11 years and covers approximately 62,000 acres per year. Garret is known for the great service he provides and many growers ask for him specifically as an applicator for their fields.
Garret has been a professional applicator for 11 years and covers approximately 62,000 acres per year. Garret is known for the great service he provides and many growers ask for him specifically as an applicator for their fields. He takes pride in his work and when he pulls into a field, he treats it like his own and does the field the same way every time.
Garret is very knowledgeable about the equipment he uses and takes a lot of time to help and train other applicators. He is part of Agtegra's training team that meets with applicators every month to go through monitors, calibration and machinery.
Garret is also active in his community by serving on the volunteer fire department, helps deliver food baskets for the local food pantry and has served on the Woonsocket City Council.
---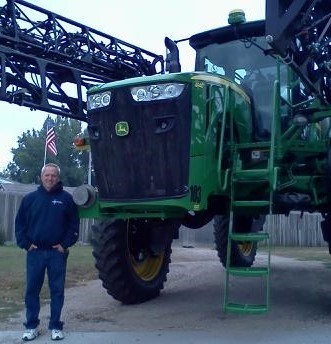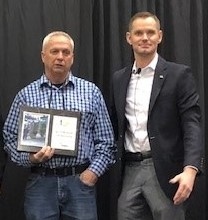 Scott's application abilities are unmatched in today's agriculture. Many, if not all, of our customers specifically request Scott to spray their fields. They know his experience and knowledge are among the best in the industry, and Scott will do things "the right way". Scott is willing to run any machine or learn any technology. Scott has made lasting friendships and professional relationships with nearly all our customers. Our customers often say Scott is one of the most valuable parts of their operations because "He sees every acre, every year" and will bring an honest opinion of their fields every time.
Scott's attitude towards his job is infectious and inspires the rest of our team to strive to do our best. His effort from start to finish is evident in his willingness to work extended hours, help other applicators, and go the "extra mile" for customers and coworkers. He is not above using older equipment, driving tender truck, running a skid loader, or helping with repairs whenever necessary.Scott is more than willing to help new applicators, agronomists, and interns learn the ropes. He will answer any question and offer advice when needed. He has a way of helping coworkers learn without being overbearing. Scott is usually at the forefront of new application technology. Notably, his sprayer was the first in the company with pulse-wave-modulation and front-load capability. Even our equipment representatives will call him from time to time to ask for his opinion or advice. Scott is also a leader when it comes to safety in the workplace. He doesn't cut corners, and he always reminds his fellow coworkers to do things safely.
Our local communities have benefited from Scott's presence as much as our company. As a member of the local volunteer fire department, Scott has put in countless hours responding local emergencies and training other volunteers. He has volunteered his time to sandbag during floods or clean up after wind storms. He is very active in his hometown's local celebration, often running a grill for a burger feed or driving his machine in the parade. Scott also hosts an annual trap shoot and potluck at his home which brings community members together for a fun evening of competition and camaraderie.